Where do you stack up against your competitors when it comes to your AI initiative? Deloitte has released its 2020 State of AI in the Enterprise report. Are your industry peers getting ahead of you with their artificial intelligence or other advanced analytics programs? The year 2020 has certainly been full of turmoil that may have pushed some priorities to the back burner temporarily. But as you are getting back to the new normal, evaluating plans for the rest of 2020, and looking ahead to 2021, you may be looking at that AI program and how your organization will use it to innovate and gain competitive advantage in the future. Just in time for getting back to that new normal, consulting firm Deloitte has issued its third annual State of AI in the Enterprise report.
Also read: 10 Ways AI Is Transforming Enterprise Software
At a high level, most organizations fall into one of three groups, according to Beena Ammanath, executive director of the new Deloitte AI Institute, which the consulting company launched in June.
The first group of organizations is just getting started. They are kicking off a few proof of concept (POC) projects, Ammanath told InformationWeek in an interview. They've realized they have a lot of data, and now they are trying to find the best ways to use it, to perhaps identify new product lines or cost savings.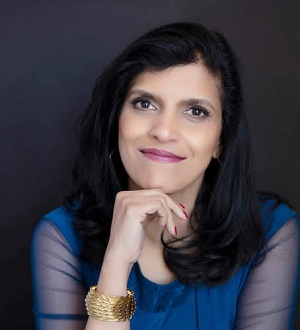 Beena Ammanath
"The second group is where we see the most traction," Ammanath said. "They have a number of POCs. They have project being put into production. Now they are moving to scale those." The new challenge that these organizations are facing is examining where they need to look in terms of risk. Very few companies fit into the third group.
This group has AI infused into every function. It's not just in a product. It's also in their HR, in finance, and in every aspect of what they do, according to Ammanath. The Challenges One of the issues with organizations' AI initiatives is that there is no single leader in the space, Ammanath said. "The technology is so specific based on the industry that you are in," she said. It can also vary, too, depending upon how regulations are applied in your industry and several other factors. Rather than looking for a single solution, many organizations are examining a handful of options as they build their use cases and their overall AI program. For instance, they may look at whether a university or think tank is working on a similar problem. If so, perhaps they can work together with that organization to get to the solution faster. Organizations may also be faced with the choice between hiring or building talent in-house or partnering with another company to build that solution. How does your organization make the best choice of how to get from point A to point B in your AI program? "That's been the gap I've seen," Ammanath said. "How do you get to the solution in the fastest way that is still scalable." Filling that gap is the goal of the Deloitte AI Institute. "We want to connect all those dots to help our clients," Ammanath said. Ammanath has looked at AI from the client side. She joined Deloitte a year ago to build the AI Institute there, bringing her experience as the former CTO of AI at HPE. She also previously led AI innovation at GE. State of AI in the Enterprise, 2020 The most recent State of AI in the Enterprise report from Deloitte surveyed 2,737 IT and line-of-business executives between October and December 2019 and found that virtually all adopters are using AI to improve efficiency. Mature adopters are also using the technology to boost differentiation. The survey also found that AI adopters tended to buy more technology than they were building, and they viewed having the best AI technology as the key to competitive advantage. One of the survey participants said that the proliferation of AI platforms has given everyone a boost. They are not starting at ground zero. They are building on what the previous researcher has built. Because of that, organizations will enjoy rapid progress over the next few years, the participant believed. Deloitte asked enterprises to identify their top AI initiatives to increase competitive advantage. Modernizing the data infrastructure for AI came first with 20%, followed by gaining access to the newest and best AI technologies at 19%. Other top choices included utilizing cloud-based AI services and capabilities (17%), deploying data science and AI development platforms (16%), and developing partnerships that will help execute AI initiatives faster (14%). The COVID-19 Impact While many organizations may have scaled back investments in some areas of IT during the coronavirus crisis, particularly in the immediate aftermath of stay-at-home orders, Ammanath said that she hadn't seen a slowdown in AI. "More than anything, the pandemic has accelerated it," she said. "I don't think it's changed the path of AI."